Hello peeps…. it's Thursday I have not much to post but tons of book tags to catch up on so here we are….
I found this again over at Shelves of Starlight, If you have not already done so , make sure to check out her blog as you can see she always has something fun going on 🙂
I figured I do this tag, one it sounds fun and two … for some of the newer followers …. by the way thank you all so much for following me on his journey.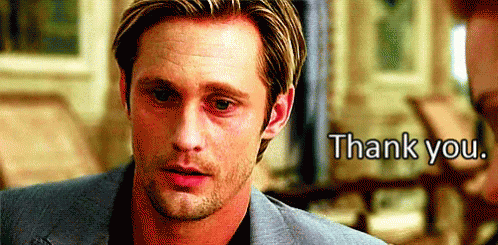 Okay lets start 🙂
Questions:
Introduce yourself!
Hmm not much to say … I'm in my forties 🙈🙈 I have a loving and great husband who is willing to put up with all my book antics 😂 Kids that are teenagers .. enough said 🤷‍♀️🍷😂.
Obviously I love my family and in my free time I love to read , when I'm not reading you can find me gaming or working on some Diamond paintings…. and you know ….find me blogging here.
Do you have any pets?
Yes…. we have Dog and a cat, a lizard and 8 backyard chickens….
I always wanted chickens, but honestly I never realized what good pets they are… they are super fun… well unless it is negative 20 out and need to betaken care of 😛🤷‍♀️😂.
What is your favorite thing to drink?
Coffee…. but since I cant drink that 24 hrs sadly …. also SoBe Water, the Yumberry Pomegranat flavor once a in a while I also enjoy a orange soda pop.
What is your favourite season?
Fall…. Not sure why but always have.. and no I do not like anything pumpkin spice or pumpkin anything 🤢🤮.
But I love the fall colors and cozy rainy days that are perfect for snuggling up with a book.
Do you have any special talents?
Does pissing of the husband count??? If not, than no, I do not have any special talents.
When and why did you start your blog?
Almost 7 years ago but over on Booklikes, back when that was still fun active and mostly spammer free 😑🙄😬
Why. I said that before and say it again.. it might sound funny but I started looking in to it and started it after reading the Lux series….. before that I had no idea there was such a big book community… I had goodreads but was not very active there or hardly ever did anything on there 🤷‍♀️😑.
What is something that you wish you knew about blogging when you first started?
Hmmm, honestly not sure … I do wish I had more creativity on my own when it comes to blogging and maybe come up with some fun tag and themes on my own 🤷‍♀️😁
What has been the hardest part about blogging?
Besides finding new and fresh content .. keeping up with it also reading wise ..often feel pressured to keep up with everyone else and read the newest first.. But the last couple years I started to slowly learn my own pace… and that it wont hurt me if I do not read the newest book right away with everyone else…. I hope …. 🤷‍♀️😬😂
What has been the most rewarding part of blogging?
I know people say that all the time, but hands down meeting so many wonderful people along the way.
One of my best friends I have meet through Booklikes and she and I do talk almost daily and she has become such a big part of my life. Without blogging I would have never met her.
You know who you are 😉😘😁
Do you write your posts ahead of time or write them the day of posting?
I try .. but often don't because time or lets face it….. laziness …. But most the time I do write some ahead except my Sunday posts they are always written Sunday mornings.
Who are your top five favorite authors?
Ugh this rough… because I have different favorites in different genres but here are my go to authors that never disappoint
Ilona Andrews
Cindi Madsen
Sarah J Mass
Jim Butcher
Cassandra Clare
What genre do you read the most?
Now…. that would be Fantasy … that changed slowly over the years.
What genre surprised you by how much you love it?
I think mystery …. Though I don't read it all too much ….
Which popular book didn't live up to the hype for you?
Hmm I do not like talking negative about books but we all have books we don't like .. this one was recent and very sad since I loved books one and two and was so looking forward to this. But it was just a big disappointment at the end..It was A Vow So Bold and Deadly by Brigid Kemmerer.
Who are some popular author's you haven't read?
There are a few but here are some I'm sure that will surprise you since Fantasy now is my go to genre 🙈😬
J. R. R. Tolkien
Robin Hobb
George R. R. Martin
Of course I'm familiar with their work just have not read any books by them … Yet. There are also a ton more but these three popped in my head first.
What upcoming releases are you excited to read?
The Crown of Gilded Bones by Jennifer L. Armentrout,
Witchshadow by Susan Dennard
Rule of Wolves by Leigh Bardugo
Again, there are so many more, but these three came to mind first.
Do you listen to music while reading?
No…. I also can't have TV in the background that will distract me, but the screams of my kids fighting don't bother me anymore when reading 🤷‍♀️😂.
Where else can I find you online?
Facebook... Twitter… Goodreads I'm on there daily .. for the most part these are the top three but you can also find me on Pinterest and of course here 😉😁
I tag as always anyone and everyone who likes and wants to do this 🙂
This was super fun and I hope you enjoyed it as well and maybe even join the fun… let me know if there was some things that surprised you about me in the comments 👇👇👇
As Always thanks for reading and see you soon 😁👋