Harry Dresden, Chicago's only professional wizard, is about to have a very bad day…
Because as Winter Knight to the Queen of Air and Darkness, Harry never knows what the scheming Mab might want him to do. Usually, it's something awful.
He doesn't know the half of it…
Mab has just traded Harry's skills to pay off one of her debts. And now he must help a group of supernatural villains—led by one of Harry's most dreaded and despised enemies, Nicodemus Archleone—to break into the highest-security vault in town, so that they can then access the highest-security vault in the Nevernever.
It's a smash and grab job to recover the literal Holy Grail from the vaults of the greatest treasure hoard in the supernatural world—which belongs to the one and only Hades, Lord of the freaking Underworld and generally unpleasant character. Worse, Dresden suspects that there is another game afoot that no one is talking about. And he's dead certain that Nicodemus has no intention of allowing any of his crew to survive the experience. Especially Harry.
Dresden's always been tricky, but he's going to have to up his backstabbing game to survive this mess—assuming his own allies don't end up killing him before his enemies get the chance…
This review will have spoilers from previous books, so make sure you are caught up before reading this.
Of course, I had the audio because they are simply the best when it come to this series and James Masters does such an excellent job with them.
Holy smokes what a wild ride this book was once again!!! There was so much going on it was crazy. Of course, we get some pretty big plot twists along the way that throw us for a loop.
Harry is almost back to normal if not even better than ever before but of course that doesn't last long and it soon shows that his new position has more drawbacks that he first thought. He is still dealing with the fallout from a couple books ago and still working on getting people trust back. Which I really liked that, that was something not just thrown under the rug but was addressed.
Harry must venture into the underworld, yes, that underworld and he meets Hades. I really enjoyed how Hades was portrayed. Speaking of that there were a few other well-known mythology creatures we meet. I thought it was cleverly done and enjoyed it.
He also is working on some stuff with his daughter, I'm interested to see how that will be handled later on.
Him and Karen come to an understanding… whatever that may be …. I will leave it at that.
Butters, wow there was so much Butters in this book and I loved it. I loved it even more to see how much he has grown since we first meet him. Of course, Butters has Bob now and things get even more interesting. Bob is still a favorite of mine and I enjoy everything with him.
One big thing for me was that Michael and the rest of the Carpenter's are making a comeback in this book. I loved that I missed that clan so much. Of course, not everything is sunshine and flowers, but that is what makes it real and fun. I also enjoyed how far Charity and harry have come in the relationship.
Mab, ugh well we once again see how she rolls and we never know if we can trust her or not. We learn a lot more about the Courts, but not only that but also Angels and Demons, Knights of the Cross and so much more. Like I said before there is so much going on in this book, it's insane.
I loved that we had the old gang almost back together and working together again and not against each other. Thomas was absent though and I missed him but I'm sure we will see him next book. I hope.
Overall, epic book, so much information but it still was fun, action packed, but also once again had some very tender moments for us. We are 15 books in and I'm still not tired of this series and each book has me asking for more, that is not something that you see often after 15 books.
The end was peaceful in a way but also has me worried about what is about to come for Harry and the clan.
I rate it once again a full 5★ and will start the next book ASAP.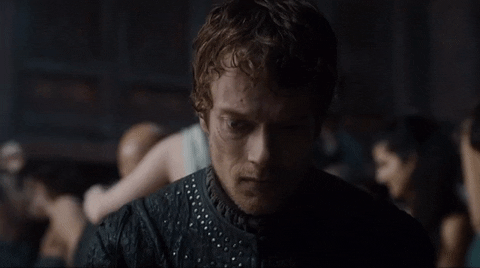 Available NOW